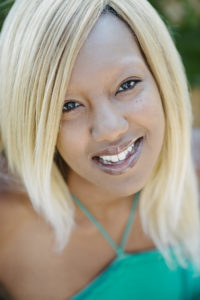 This week we sat down with Rachel Werner, our Assistant Editor + Social Media Manager at BRAVA Magazine.  She's been with BRAVA Magazine for over 2.5 years and writes (and edits) for the magazine plus handles BRAVA's social media channels.
Check out Rachel's interview below, and check back each week as we shine a spotlight on another Nei-Turner employee.
Hometown:
In which year, state or country??? I've lived A LOT of places…but, was born in San Diego, so does that count?
Street cred:
I was a fitness instructor and health coach, as well as freelance writing for a handful of publications on the side. (Come to think it…I actually still do both of those.)
What is your creative outlet?
WRITING and dancing.
What's your favorite part about working for Nei-Turner Media Group?
Being so enmeshed in our local communities and all the amazing people we get to meet.
In the office, you are the…
one who usually has no idea where anything is—or goes.
If you didn't have to sleep, what would you do with the extra time?
I barely sleep now, so more of what I'm usually doing when I'm wide awake = write or read.
If you could turn any activity into an Olympic sport, what would you have a good chance at winning medal for?
Yoga
Lakes or ocean?
Ocean in theory; lakes in reality.
What's something you've been meaning to try but just haven't gotten around to it?
A long-distance backpacking or hiking trip (a.k.a: purposefully getting lost in the woods).
Summarize yourself in 3 words.
Energetic, Captivating, Memorable.