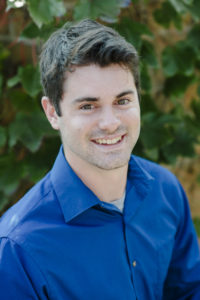 This week we sat down with Matt Cross, our Business & Marketing Manager.  He started out as an intern with Nei-Turner, and after graduating from UW-Whitewater in May 2017, Nei-Turner hired him on as the company's new Business & Marketing Manager. Matt creates proposals for potential new projects, assists with our marketing services, and handles the company's magazine and retail distribution.
Check out Matt's interview below, and check back each week as we shine a spotlight on another Nei-Turner employee.
Hometown:
Gurnee, Illinois
Street cred:
I was a student at the University of Wisconsin-Whitewater
What is your creative outlet?
I really enjoy listening to a variety of music and I am a huge Chicago Whitesox fan!
What's your favorite part about working for Nei-Turner Media Group?
I love the people at Nei-Turner Media Group
In the office, you are the…
the one and only guy
If you didn't have to sleep, what would you do with the extra time?
Probably work out, normally my excuse is I don't have time but without sleeping that would be a poor excuse
If you could turn any activity into an Olympic sport, what would you have a good chance at winning medal for?
The art of making guacamole

Lakes or ocean?
Ocean

What's something you've been meaning to try but just haven't gotten around to it?
Skydiving- I would like to try it but I don't think I could do it.
Summarize yourself in 3 words.
Ambitious, kind, fun-seeking